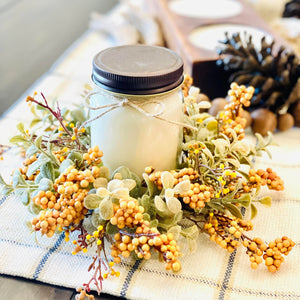 Want a little extra flare with your candle?  Get this adorable candle ring to wrap your jar candles in.  Even better, place it on a candle stick.  But wait...there is more.  You can even use this a mini wreath or on a tiered tray.  You'll love this for so many different reasons.
Comes with 12 oz jar candle
Just pick your scent.
8 inches across