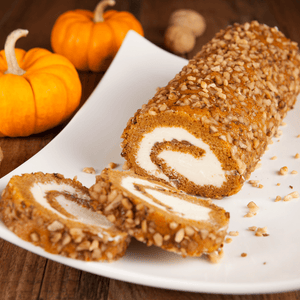 Thanksgiving add Marmeez always includes a pumpkin roll.  It's extremely tasty but is just so fun and festive.  
So make sure to add you Pumpkin Roll to the menu!
 "Indulge your senses with the irresistible scent of freshly baked pumpkin cake, drizzled with rich maple and rolled with vanilla cream cheese and sprinkled with toasted pecans.

"